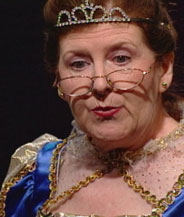 Charlotte A. Battin
Featured on…
StoryWatchers Club™ Good Character sharing the story, Freedom Is My Home, a touching tale that recounts one family's efforts operating the Underground Railroad that will leave young and old alike knowing that you never go wrong by doing what's right, and StoryWatchers Club™ Keys to Imagination sharing the story, Cinderella Revisited, a new twist on the traditional story, this being told from the Fairy Godmother's point of view chockfull of inspirational lessons.
How to contact…
812-342-6093

Web Site
About Charlotte…
Charlotte A. Battin is an actress, dancer, storyteller, model, and choreographer/director.
As a free-lance artist, her credits include roles in films, TV commercials, music videos, industrials, stage performances, dance concerts, and print modeling. She has had the privilege to work with such personalities as Ray Stevens, Hank Williams, Jr., Tricia Yearwood, Doug Stone, G.W. Williams, Peyton Manning, and Tony Stewart. A variety of educational and entertaining shows are offered to schools, libraries, museums, and the general public through Charlotte Battin Productions (www.cabattin.com).
Charlotte is listed with the National Women's History Project, the speaker's bureau of the Indiana Historical Society, Storytelling Arts of Indiana, American Federation of Television & Radio Artists, Indiana Arts Commission, and is an Artist-in-the-Schools through the Greater Columbus Arts Council of Columbus, Ohio.